Relevance of Article 51A
Article 51 A became a part of the Indian Constitution on December 18, 1976 by virtue of the Constitutional (Forty Second) Amendment Act 1976. The new Part IVA titled FUNDAMENTAL DUTIES reads as under:
Part IVA Fundamental Duties
Article 51A Fundamental duties
It shall be the duty of every citizen of India
1.To abide by the Constitution and respect its ideals and institutions, the National Flag and the National Anthem;
2.To cherish and follow the noble ideals which inspired our national struggle for freedom;
3.To uphold and protect the sovereignty, unity and integrity of India;
4.To defend the country and render national service when called upon to do so;
5.To promote harmony and the spirit of common brotherhood amongst all the people of India transcending religious, linguistic and regional or sectional diversities; to renounce practices derogatory to the dignity of women;
6.To value and preserve the rich heritage of our composite culture;
7.To protect and improve the natural environment including forests, lakes, rivers and wild life, and to have compassion for living creatures;
8.To develop the scientific temper, humanism and the spirit of inquiry and reform;
9.To safeguard public property and to abjure violence9
10.To strive towards excellence in all spheres of individual and collective activity so that the nation constantly rises to higher levels of endeavour and achievement.
After 33 years of the introduction of this provision, a serious attempt is being made through establishment of a TRUST under the Indian Trusts Act 1882. This TRUST called Indian Centre for Social Transformation is established and operated as a No-loss No Profit entity. The Centre for Social Transformation will network with like minded individuals and institutions and work professionally to bring about continual improvement and enhancement of skills of individuals and efficiencies in organsiations. The main objective is to promote excellence in all spheres of human endeavour. This Centre for excellence will enter into Memorandum of Understanding with public and private entities to share best practices and knowledge so that the combined participation gives concrete shape to the noble ideas contained in Article 51A. This centre would aim to promote the pride and self respect of all India Citizens and help them to network with each other and with other citizens of like mindedness to strive towards excellence in all spheres of individual and collective activity so that India can constantly rise to higher levels of human endeavour and achievement. The Trust proposes to work for the good of the common weal and among its many activities proposes to set up a Centre for Excellence promoting good governance and best practices and professional manner of getting things done.
Cloud Computing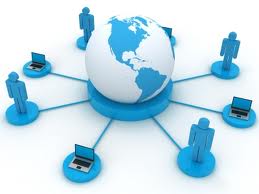 Cloud computing is the way technology is expected to move in the future. ICT and IT based services are increasingly offered over the Internet cloud to reduce costs, improve service delivery and efficiency and is the innovative way business is moving towards these days. On Sept 16 2009 US department offered Cloud computing to all government departments at a highly reduced costs. Pl visit IBM promotes cloud computing as part of its smart business plans. Google Apps is an example of cloud computing. Salesforce.com says that Cloud computing is a better way to run your business. Instead of running your apps yourself, they run on a shared data center. When you use any app that runs in the cloud, you just log in, customize it, and start using it. That's the power of cloud computing. Some of the companies researching cloud computing are big names in the computer industry. Click here for a presentation of Cloud computing.
Welcome to the Cloud computing offered by Indian Centre of Social Transformation. A to Zee modules in our Global Project Management System is available to you as part of the cloud computing services offered by us. These are hosted out of a Tier 3.5 data centre put up by Indian Telephone Industries in Bangalore. ITI is a Central Public Sector Undertaking. Your data will be secure here with the additional security features adopted by us. If you choose, we can also offer you the same on a SAAS model.
Why are you waiting? Get in touch with us immediately by registering yourself. Some of the services are being offered FREE for registered members. For some of the applications there will be a small fee indicated on the application package (PAID services). For others services that come under our PREMIUM Package we will sit across the table and discuss and work out a solution that is just right for you. Remember we swear by Article 51A (j) and our services even of the premium category will be available to you at highly affordable costs. In our efforts to adhere to Article 51A (j) we wish you to achieve excellence in all yours spheres of individual and collective activity so that the nation constantly rises to higher levels of endeavour and achievement. It is guaranteed Win-Win.
Networking

Man is a social animal. Man does NOT live by bread alone. We have our hierarchy of needs and have our social circle in which we move. This site offers a one stop window to connect and network. Here we can get together with like minded people to work together and ensure that we get Good Governance. For a beginning, we have put together, with the help of the Brihat Bangalore Mahanagar Palike- the municipal administration in the city of Bangalore where we reside, all the projects that are funded by public funds and we intend to monitor them closely to see that the projects do not have cost and time over runs and we get quality and value for the money from the projects.
Once we learn how to network and work as a team to improve the quality of governance in our city, we will extend the same to other parts of the country- right from the village level to the taluk and district levels and the State and the National Level. All projects being executed or proposed to be executed funded by public funds will be monitored by volunteers, through this network. Pl register as a volunteer and indicate the projects that you are interested in monitoring. We will revert to you shortly and facilitate you to do this. We will also put you in touch with the managers and Govt officials responsible for your chosen projects. We have an inbuilt mechanism for escalation of issues and ensuring their speedy resolution. We will work within the democratic frame work to make this happen. We need your whole hearted support for the same. As we go along we will put in place a system that will make things happen the way, we the people want in a democratic manner.
Fundamental Duty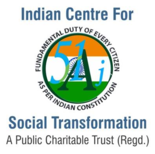 Ask NOT what the country can do for you, ask what you can do for the country.Yes your fundamental Duty is to strive towards excellence in all spheres of individual and collective activity so that the nation constantly rises to higher levels of endeavour and achievement. Let us answer a simple questionnaire. Once you have answered the questionnaire and arrived at your score, you will realise that there is a scope for improvement- both in you as an individual and in your environ including your home, your workplace, your society, You can help your local, state and central Government by joining in this collective effort to improve all round efficiencies. Let us stop cribbing about the way the Government runs. Let us demand and get Good Governance- the best that can be no less. We believe and so should you that we deserve the best in the world. In terms of good and services, in terms of consultancy and even entertainment. The quality of our lives should show continual improvement. So let us get together and make this happen. Pl register yourself and let us know your mind. Also let us know how you can help this endeavour. All Help are welcome.In place a system that will make things happen the way, we the people want in a democratic manner.
Be Personal

This is your exclusive place in the cloud. What you do here is your personal responsibility. We offer you tools and techniques for self improvement.
There will be a continuous endeavour to build capacities at all levels. Without empowering the individuals, the team cannot achieve the required excellence. Before you log in and register be sure to read Article 51A of the Indian Constitution and sign the appended declaration. This is your affirmation of the ideals of this collective endeavour of ours.